Vision S7100HRT Suspension Elliptical – $2,599.00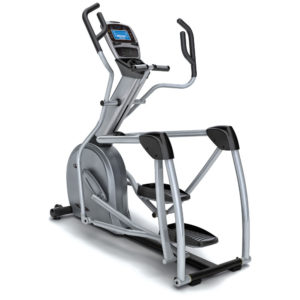 Features:
Perfect Stride technology for a natural-feeling workout
17 programs to keep workouts fresh and motivating
Easy-to-read console for easy monitoring
Adjustable incline and resistance for extra challenge
Trackless design minimizes noise and maintenance
Proven fat-burning technology with exclusive Sprint 8 programming
Compatible with Passport Media Player so you can walk or hike scenic routes around the globe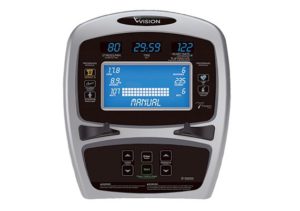 The S7100HRT Suspension Elliptical is a compact yet, innovative suspension trainer. Vary your intensity and speed to simulate walking and running or simply incline for a stadium stair climbing experience. The suspension pedal eliminates wheel tracks, resulting in quiet, low maintenance operation. The unique elliptical design with Perfect Stride® motion eliminates surges and dead spots so you move more smoothly, burn more calories and get better results.
Compact footprint
Durable construction